The past week has been really relaxed, mainly due to the New Years period and being away. A few days of much needed downtime proved to be rejuvenating, especially being in the mountains.
Pre-NY downtime
In all honesty, I don't quite remember doing anything particular last week Wednesday and Thursday during the day. I think it was a mixture of some reading, and watching loads of anime using the service I built.
My girlfriend then arrived, we caught up and started preparing for the trip to the Drakensberg.
Champagne Castle
I enjoy spending New Years away from the cities and noise, and normally opt to be in the mountains if I can. I decided to head to the Drakensberg with my girlfriend for this New Years. When I booked accommodation at Champagne Castle I was aware that it was pretty fancy, but on arrival expectations were blown away.
The views were incredible. Literally by looking outside of our apartment, the entire front of the mountain was visible. It's really difficult to be anything but in awe when seeing the vastness of the Drakensberg.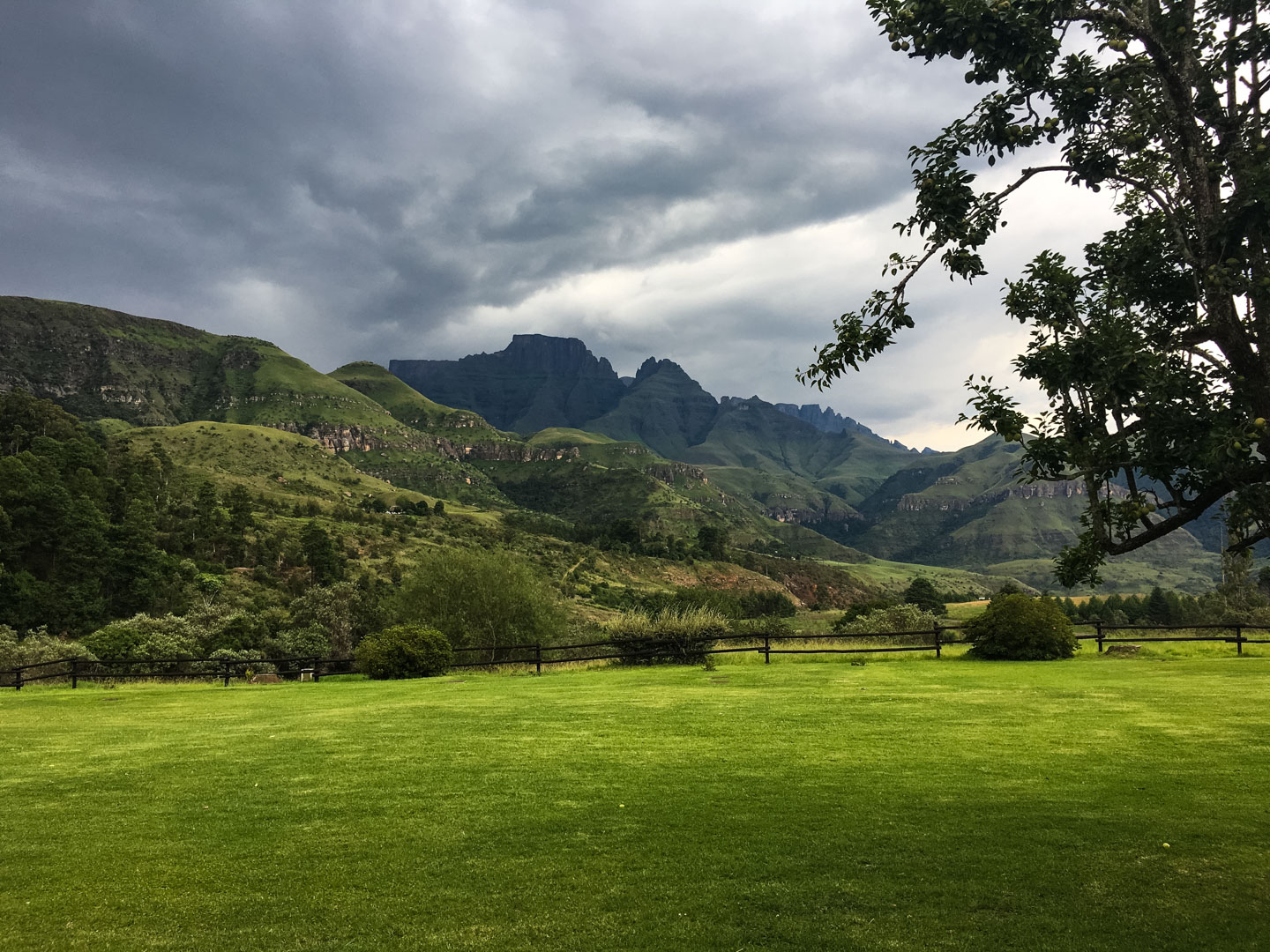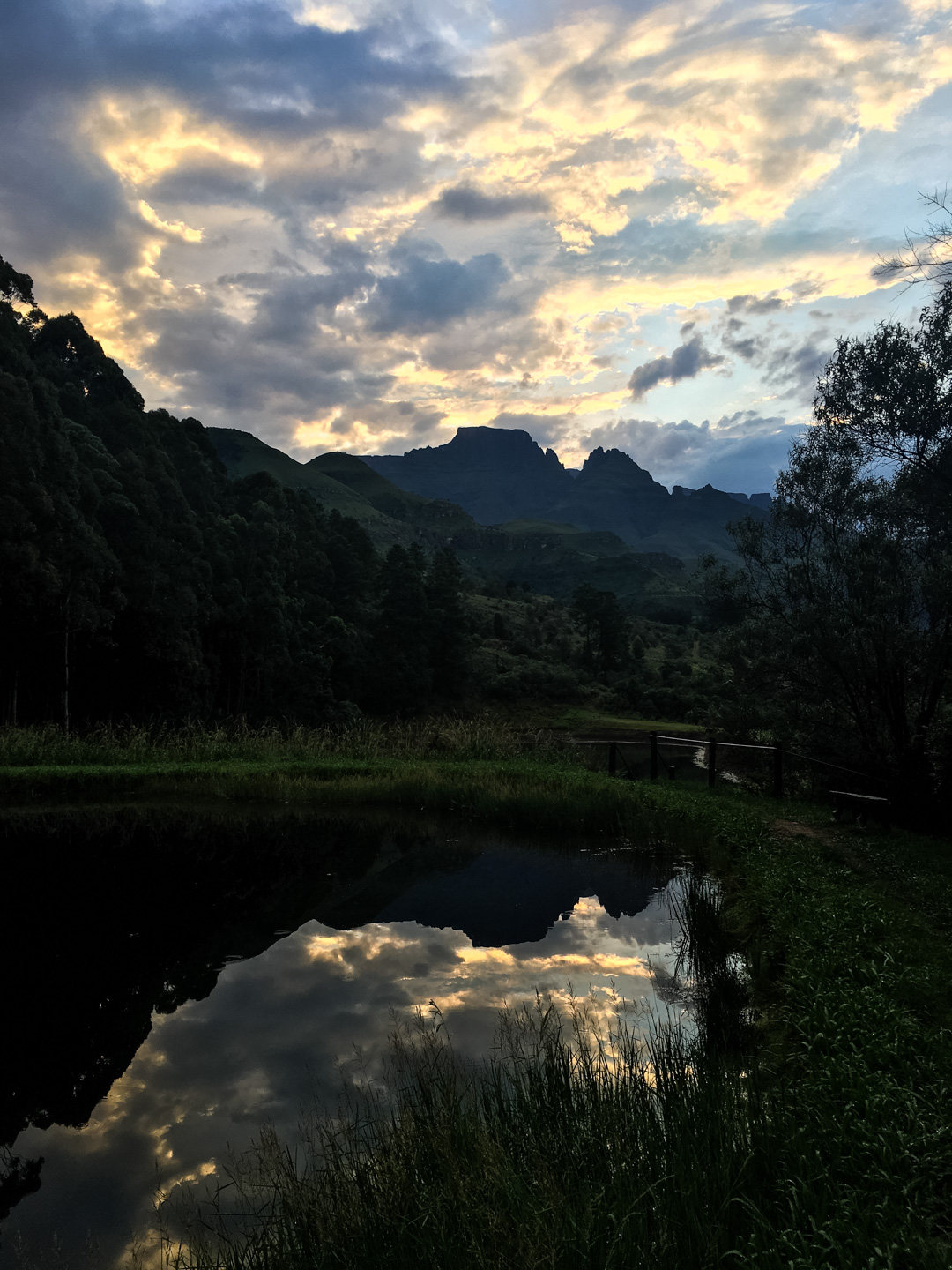 We spent three nights at the resort. It was nothing short of fantastic. The food was included in the room cost and was unbelievable, the walks and hikes from the resort site were numerous and the rooms themselves super comfortable.
During our time there we did some epic hikes and runs, and I remembered why I loved running - particularly trail running - so much. We did one of the bigger hikes, taking us up to a great view point. There is nothing like the Drakensberg.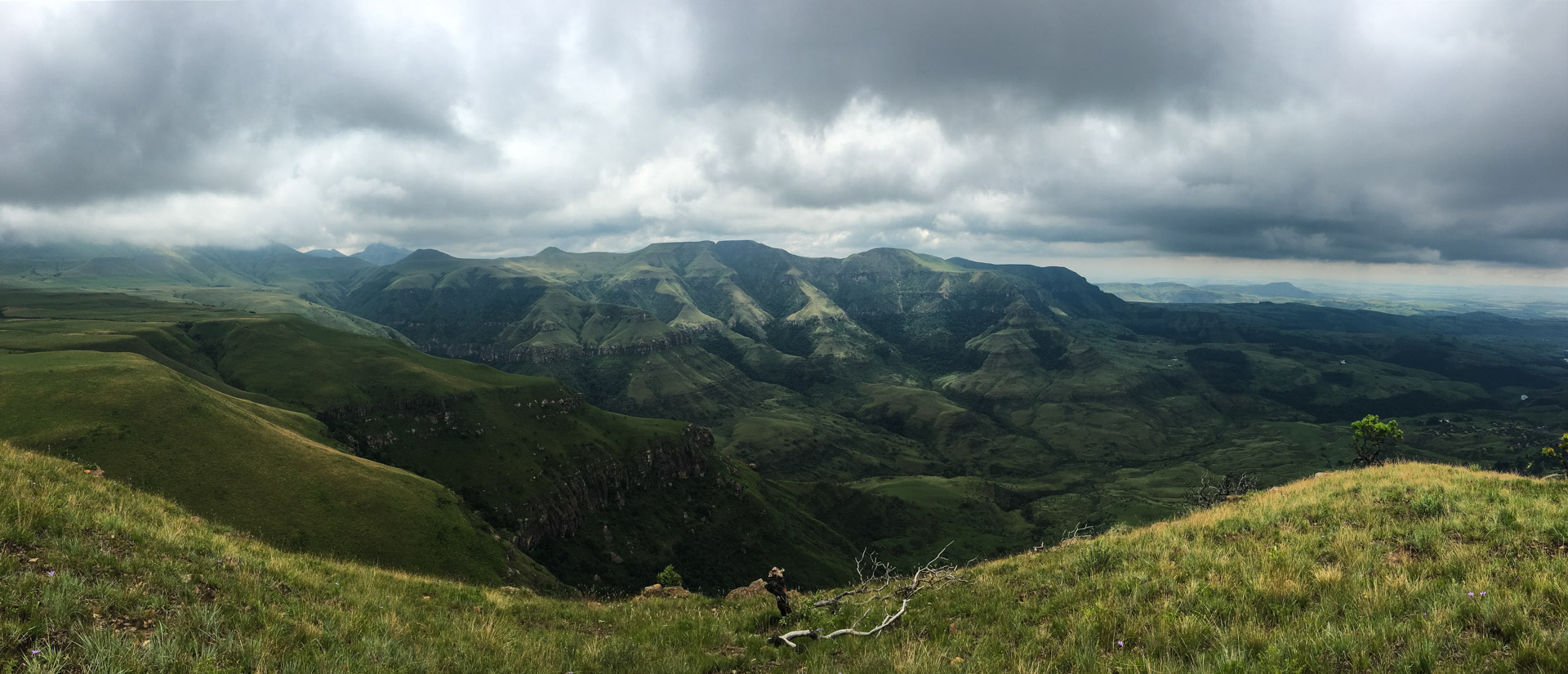 Drakensberg living
I have been considering buying property in the Drakensberg for a few years now, so while we were there I did some research into what was available. I came across Cathkin Estates and took a drive through to the site. The location is incredible - nestled in the heart of the Drakensberg without imposing. I found a great stand (or two) which had views of two peaks, set in a valley.
We then went to see the estate agent and chat about the particulars. Long story short, with stands ranging between R350 000 to R550 000, this is a really good deal. I am putting more thought into it, and waiting for the sale of my Cape Town apartment to go through before committing.
Beach house sale
I own an apartment in Cape Town with family, and we have decided to sell. With the first quarter of a year being the best time to sell, I decided to put together a website for the sale of the house.
I wanted this to be a quick job, so bought a template and amended the relevant information. I got the domain and pointed and everything was done within an hour or so. You can view the finished site at 7ostende.com.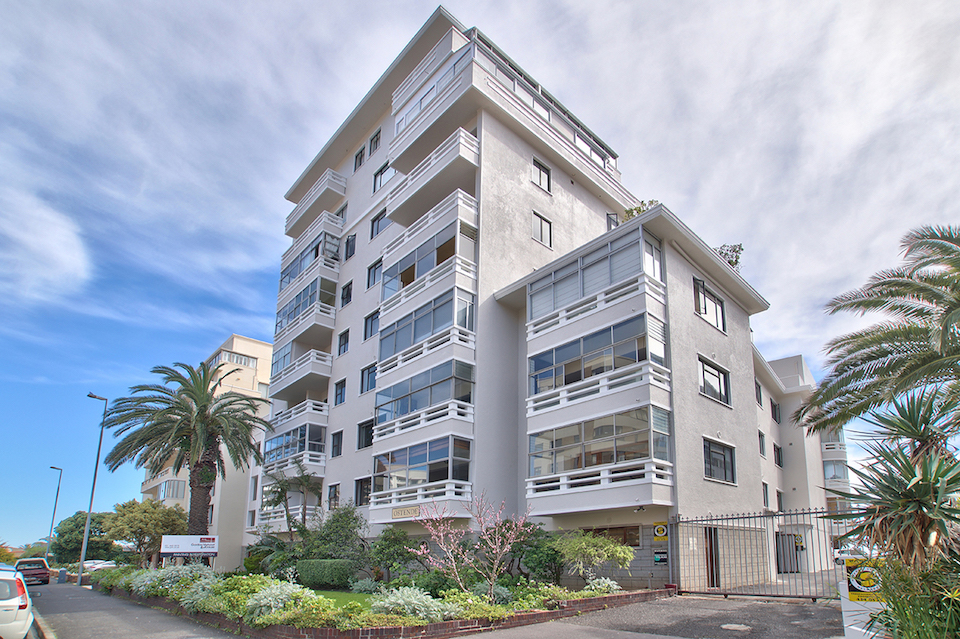 Active wear clothing
I have a big interest in trail running and outdoor exercise. A few years ago I managed an online store selling trail running goods to the South African market. At the time it proved to be more admin than I wanted to handle having a full time job, so I shut it down. I've been interested in the retail aspect of the industry since, and have looked at some options around this.
One idea was to use Amazon Webstore to basically front a store and have it fulfilled by Amazon. This would allow me to have a full catalogue and no admin overhead, in exchange I would take a much smaller cut. The Webstore service is now shutting down, so that is no longer an option. I had also previously considered creating my own products - t-shirts, shorts, jackets, shoes - and looked into this at the time. I then moved on from this idea and left it on the back-burner.
With some down time I decided to look into this again, and found that it is pretty doable. I've put in around a weekend project's worth of time into this, and it's enough for it to now require minimal effort and time to pursue. We'll see where this ends up, but it looks pretty fun. There's something about creating a tangible product that software developers crave. I'll be based in the US for a good part of this project which makes a few things a lot easier.
Running / Exercise
For those of you who know me you'll know that I love being active, especially in the outdoors. I've put a decent program together which has both weight work and running included, with the aim being to add some muscle and power while staying fit. I'll bring the running down to 5km to 7km per day for the first few weeks, and increase from there.
At one stage I was running 120km+ a week, but ended up taking it too seriously and I stopped enjoying it. I'll do the daily running now with the aim of building up to a good 70km or so per week which I feel is a good distance to look for - not professional athlete, but above average fit. I use the Maffetone method of training and I've seen some great results. Really looking forward to getting properly fit again.
General
Aside from the above, a few other things were learned/happened that are of interest:
I learned how to push through blockages on ideas when I was tackling the clothing idea. I had no idea where to start, and found out how to push through and get stuff done. I'll probably end up writing a separate post on this.
I'll be getting back into schedule now, meaning studies and side-projects are on once more. Looking forward to the routine.
I leave for the US next week for six months so have been looking at what admin I need to do.
The banking project will be looked at again. I will dedicate some hours this weekend to make some progress, probably on the iOS side.
I had a few chats to people in the software and financial industries which proved to be interesting. It's always good to get some networking done and share ideas and insights. Looking forward to doing more of this.
I'm trying to decide how many exams to write this year. I'll probably end up doing two (max three) to try and offset the time I've spent not studying as well as the disruption of life lately.
Conclusion
The past week provided some much needed downtime. I also got insight into work methodology, a different industry, fintech and more, so a productive week that side.
This coming week I plan to get some grinding done at work in preparation for the US trip, tackle the banking project, get into routine with studies and exercise and hopefully get some reading done.