This past week has been pretty busy, but more centered around relaxing than work. It's a nice change to have some proper downtime and see some friends.
Joburg social
A good friend of mine Chris came down to Joburg to spend some family time, so we headed off to Parkhurst for some great dinner at The Wolfpack. They serve an incredible vegan burger, and the food and atmosphere was great. Chris, Kelly and myself headed through to Hell's Kitchen in Melville for some drinks (read: Appletiser) and socialising. The bar is great, and I ended up seeing some friends I haven't seen in years.
Cape Town
After spending Christmas eve with family, I headed down to Cape Town bright and early on Christmas morning. The holiday has never been a big deal for us, so making my way down on Christmas day made a lot of sense. The flight was half the price going down, and I got to spend an extra day in the mother city.
I was staying with my good friend Tumi who also works for Monster. I was definitely not expecting to be driven around in the Monster truck. It felt like I was in a rap video the entire time we were there. I've also now decided I like big cars.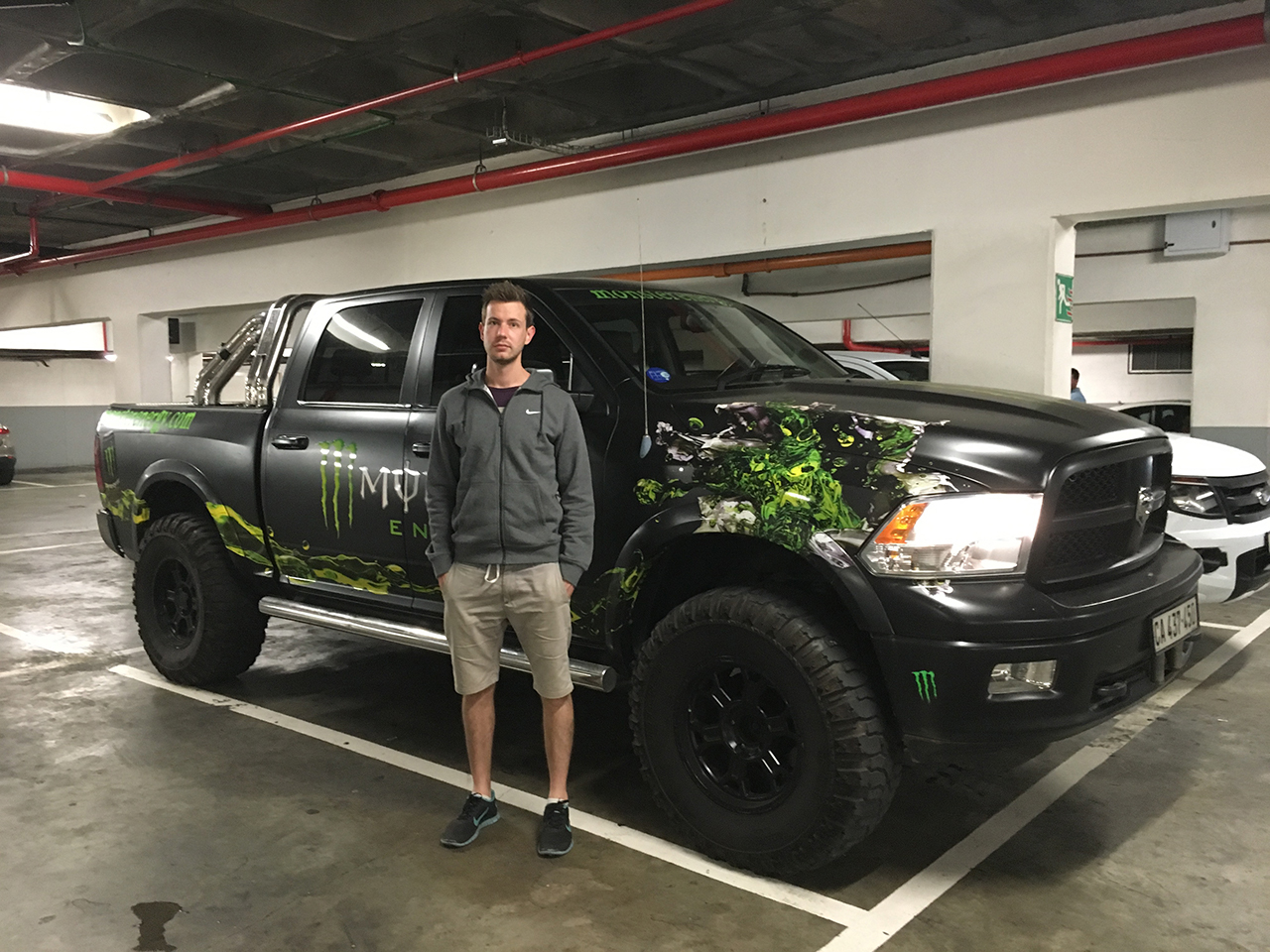 On Christmas day we managed an epic hike up Table Mountain, from next to Kirstenbosch Gardens, up Skeleton Gorge and back down Nursery Ravine. It was awesome.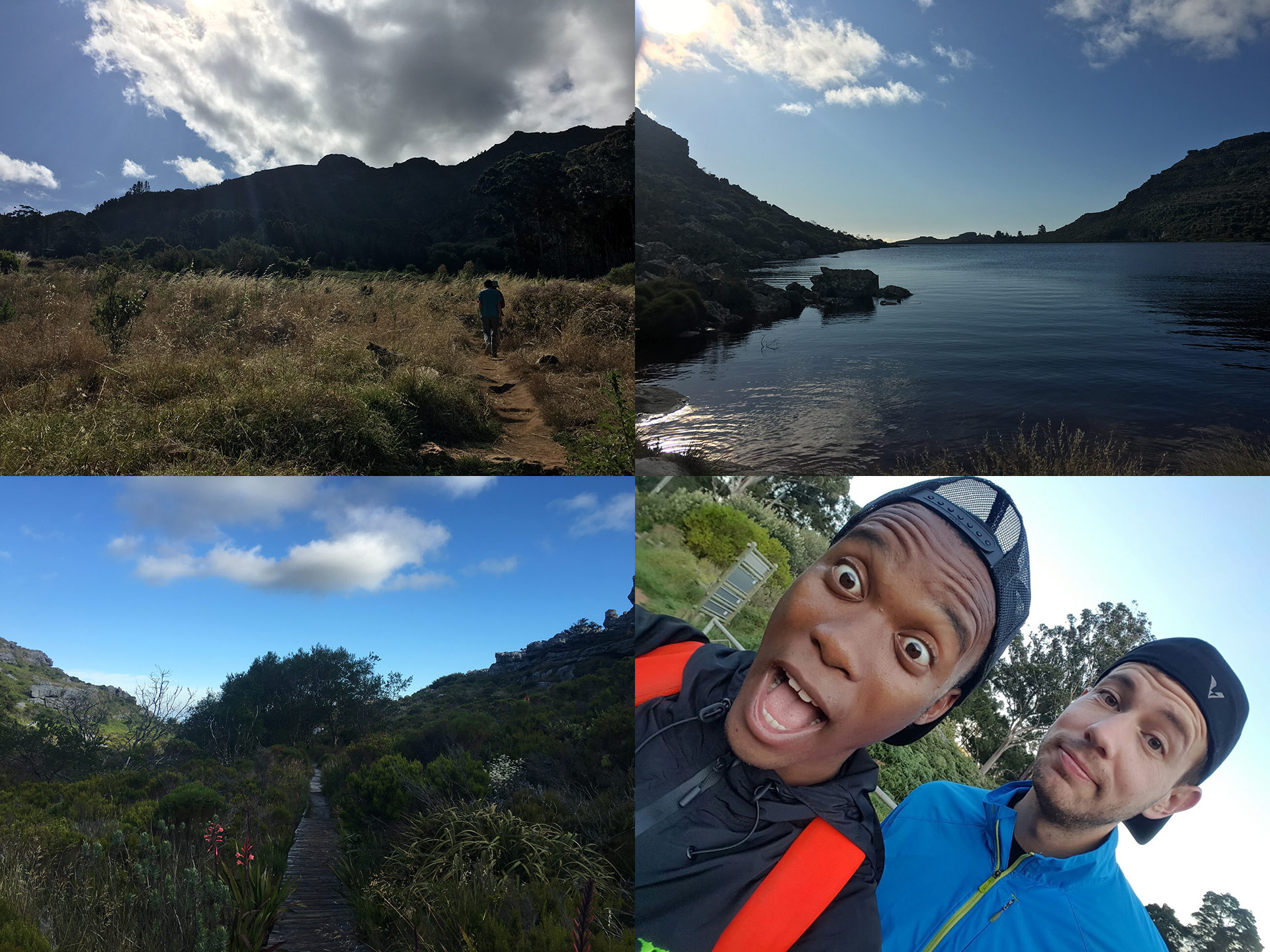 Saturday
On Saturday I managed to see Shelley and Hendri during the day, two of my close friends. Hendri and I have worked together since I moved to Cape Town, and we had loads of catching up to.
Both Hendri and myself and super ambitious, so we discussed our plans and how to achieve our lofty goals. He is now CEO of Limabean and deals with some interesting challenges, both in the role as well as in the projects he deals with. We both know some very successful people in Cape Town, and it's an inspiration to compare ourselves to people our age who have made and sold incredibly successful companies. "Never be the most successful of your friends" is a good rule.
We then headed through to Hout Bay for some Asian-fusion dinner, and caught up with friends I have known for close on 15 years. Tumi headed through to a Deep House picnic, and from where I am sitting he is living a pretty sweet life. It's a great industry to be in.
Sunday
I had arranged to meet with Kenny from 22seven to have a chat around the finance industry. We spoke for almost two hours, and the insight was incredible. We met at Origin Coffee and I spent way too much on coffee (again).
I then headed to Knead for lunch, and then Yours Truly for more catch ups with friends. My oldest friend Kyle came through and we all hung out before heading to Sgt Pepper for some dinner.
This pretty much summarises an average day in Cape Town: lots of eating and socialising. Cape Town is super conducive to days like this, especially in summer.
Monday
We had arranged to go to Plant to grab some brunch. The food there is amazing and healthy, and always a good vibe. For the next meal we headed to Honest Chocolate - hands down my favourite "treat" place in CT. After having way too much chocolate (of course) we headed back to the apartment before going through to the airport.
I headed to the airport early to meet Tyler to catch up. We had worked together at OnNet and he shares the same passion for finance as I do. The conversation went from the economics of South Africa, to the finance industry, to catching up with what OnNet and Hyve are doing currently. It seems that Charl and Brad (OnNet/Hyve founders) are still crushing it, which is great to hear.
We had some detailed discussion around starting a bank, how we would do it and what it would take including some broad timelines. Having a serious discussion around it brought the goal into focus, and it feels completely achievable. The timeline could be as quick as three years, but is greatly dependent on what we are both doing from now until then. The plan is to carry on development of the project while broadening the scope. While the technology will still be built out, I am going to start looking into how much it would cost to start the bank in SA, as well as timelines for regulatory approval.
Tyler mentioned a bill which will be tabled before parliament in 2016. If passed, it will open the doors to starting a bank in this country so I will be keeping a close eye on its progress.
Banking project
I managed to put some hours into the iOS app and made decent progress. However, the tabs and table views were a bit of a sticking point, so will have to look into those in a bit more detail this coming week if I get a chance.
I've been seriously considering building a simple web frontend using Meteor as it should take very few hours to achieve, and would give an insight into all of the functionality currently available.
Conclusion
The past week was relaxing and productive. I miss Cape Town way too much, and might end up there in the next few years despite the economic trends of the country. The city seems to be somewhat isolated from the political foils, but cannot be completely isolated as it is still influenced by the rest of SA. In any event, it will always be an option.