I heard about Superhuman after reading through an article stating the absurdity of an email client startup receiving funding of $33 million, putting their valuation at $260 million. That sounds like a hefty valuation for a pretty early stage startup - as an email client no less.
I looked a bit deeper: current customers in the low tens of thousands, all paying $30 a month, with a wait list of almost 200,000. After doing some back of the napkin math: $30 x 230,000 = $6,900,000 MRR, for a yearly revenue of $82,800,000. This puts their multiple at 3.14 which if anything seems way too low. What's going on? How could this many people be this excited to spend $30 a month for a fancy email client? This has been attempted so many times before and email is effectively the same as it was decades ago.
After reading more articles and looking through their website, I got on to the wait list. I'd at the very least be willing to give this a try for my own business, if there is a marked improvement on how email is handled and important items stay top of mind at the right time, $30 would be a steal.
I finally got the invite, filled in a form and then set up a video call. I haven't had an on-boarding experience for any product where there was such a barrier to entry, embodying the "do things that don't scale" mantra. After going through the process I immediately saw the value - not only of the process itself but also of the product.
Superhuman simplifies the entire email relationship, allowing quick actions to be taken at the touch of a button and generally getting out of your way. It's an enabler, and it does it beautifully - every action is less than 100ms, there are glorious pictures that rotate throughout the day when you've hit Inbox Zero, and every interaction is smooth.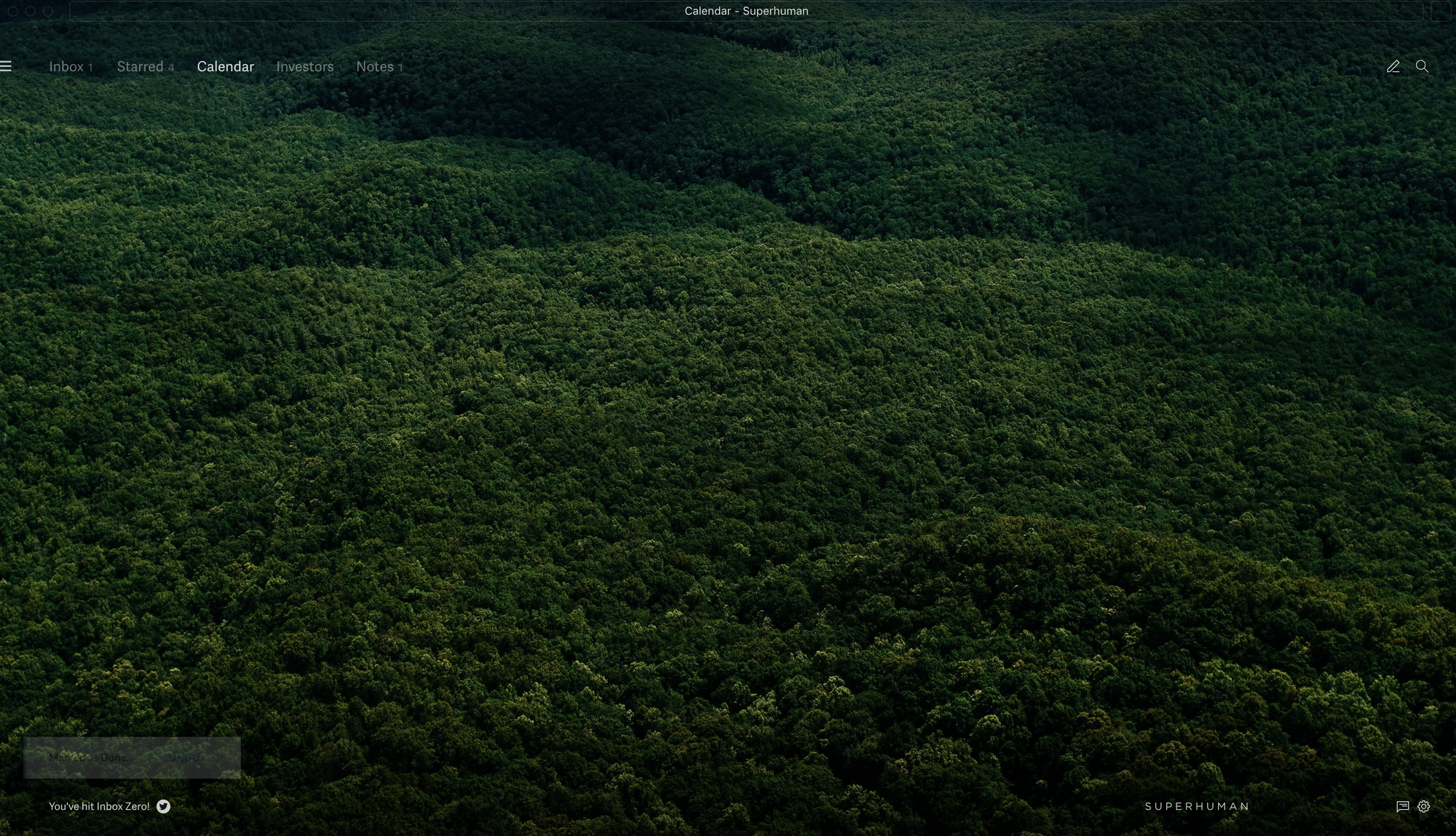 There is a great blog post over at a16z that goes through more detail on why Superhuman is so great. Myself and my COO have been using it now for just over a week and already can't imagine going back.
Another great read is by the founder of Superhuman, Rahul Vohra, on how he created an engine to find product/market fit. Highly recommend, especially for consumer facing businesses.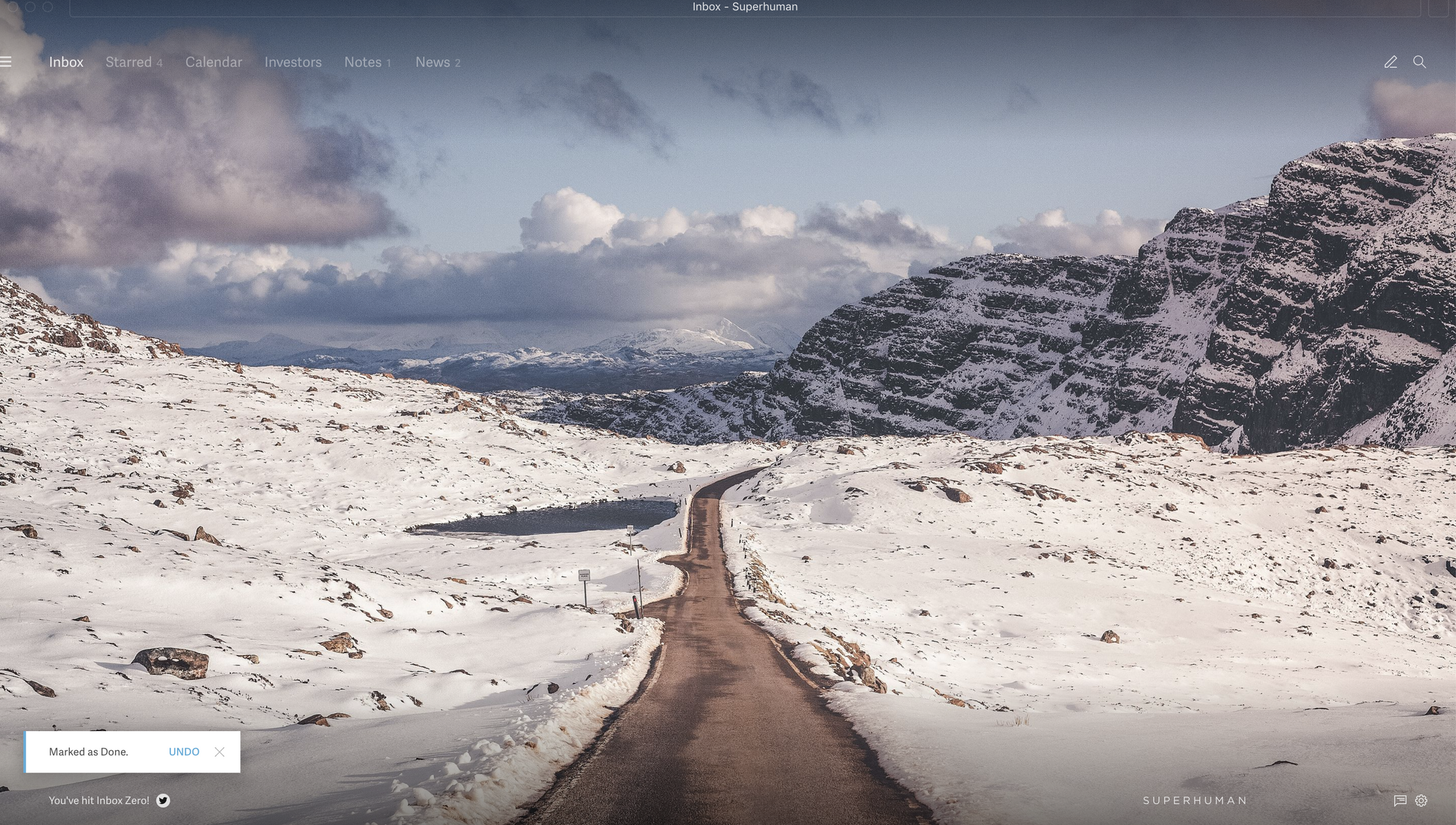 ---
Subscribe
Join the newsletter to get the latest updates.
---